Former San Francisco 49ers chief of staff Nick Kray's tenure with the Houston Texans has come to a swift end. Kray left the 49ers in February to join Texans head coach DeMeco Ryans' staff, serving in the same role in Houston. According to KPRC2's Aaron Wilson, he is no longer in that role.

Fans better know Kray as "DJ Kray." He spent two seasons as head coach Kyle Shanahan's chief of staff before leaving for Texas. He had previously spent four years as an administrative assistant in San Francisco.
Kray was regularly seen leading the 49ers out of the tunnel before games while carrying a massive boom box blasting music picked up by the wide receiver Deebo Samuel and tackle Trent Williams.
"It happened in 2019 when we played the Saints," Samuel told FOX Sports in February. "Roddy Rich had dropped a song, 'The Box,' and we were excited about it that year.
"So we start the season with a song, and if we lose, we change the song. If we win, the song stays the same until something bad happens."
Samuel noted that the song played repeatedly during the 49ers' 12-game winning streak this past season was NBA YoungBoys' "Won't Step on Me."
The following was Kray's bio from the 49ers team website before he left for the Texans.
---
Kray came to San Francisco after serving as the assistant director of football operations at North Carolina State University for two seasons (2015-16). Prior to his time at NC State, Kray was the director of football operations and player development at Ball State University in 2014.
Kray has also spent time as the director of football operations at Yale University (2012-13), as an offensive and special teams assistant at Villanova (2010-11), and as the defensive ends and defensive quality control coach at Eastern Illinois (2008-09).
A native of Glendale Heights, IL, Kray played collegiately as a defensive lineman at Eastern Illinois University where he was a member of two Ohio Valley Conference championship teams and three football championship Subdivision playoff teams while serving as team captain in 2006 and 2007 .He has a son, Nicholas Alexander Kray, with Allie Meyer.
Nobody is perfect. Did you find an error in this article?
Report it.
LISTEN
Facebook comments
Please do not use the comments to notify us of errors in the article. Editors may not see it. Report bugs here instead.
More news from the San Francisco 49ers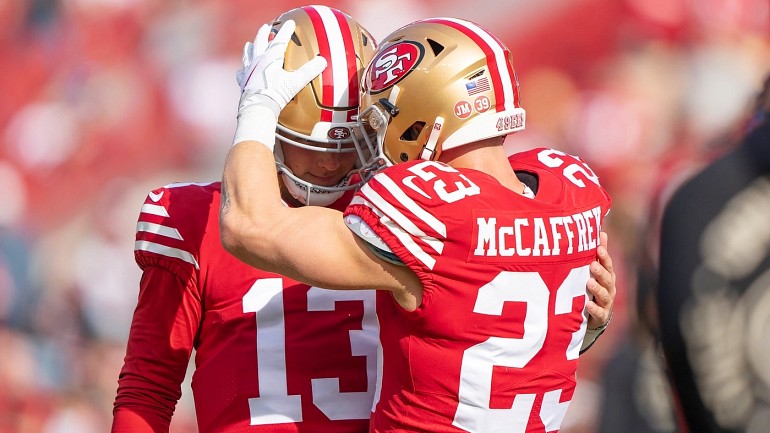 PFF: 49ers' elite roster cause for optimism despite 'up in the air' QB situation
Trevor Sikkema of Pro Football Focus went through all 32 NFL teams and picked a reason for optimism for each heading into the 2023 season. For example, last season's five-win Denver Broncos got a new Super Bowl-winning head coach in Sean Payton. Kenny Pickett could be ready for a second year jump with the Pittsburgh Steelers (hopefully not in Week 1, though). What's the reason for optimism for the San Francisco 49ers? Sikkema admits it's a challenge to pick one reason he agreed to the team's elite list. San Francisco has built talented playmakers at almost every level. "Yes, their quarterback situation is still up in the air," Sikkema wrote. "But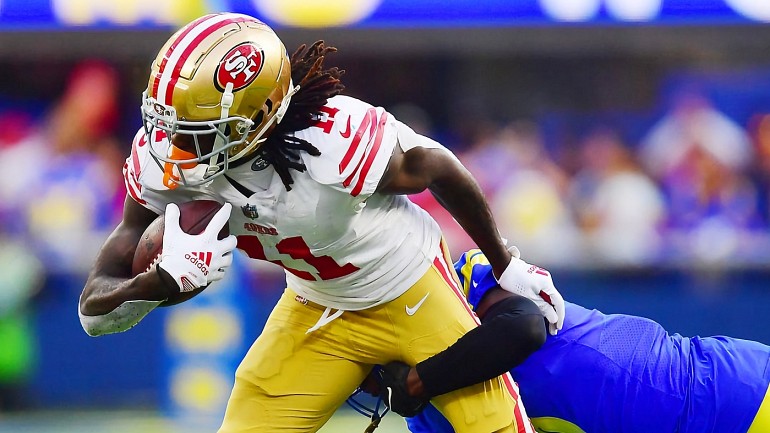 Adam Rank projects 49ers' 2023 MVP, breakout star, says it's 'Super Bowl or bust for team'
NFL Media personality Adam Rank recently published his "State of the 2023 San Francisco 49ers" feature for NFL.com, an annual look at the state of the franchise and projections for the upcoming season. Among those predictions are the team's most valuable player and breakout star. Christian McCaffrey is the most obvious choice for MVP, and he's the guy Rank chose. The star running back was traded in late October to the 49ers and still contributed 1,210 total yards and 10 total touchdowns with his new team, totaling an impressive 1,880 yards and 13 touchdowns on the season. Rank can't wait to see what McCaffrey does for an encore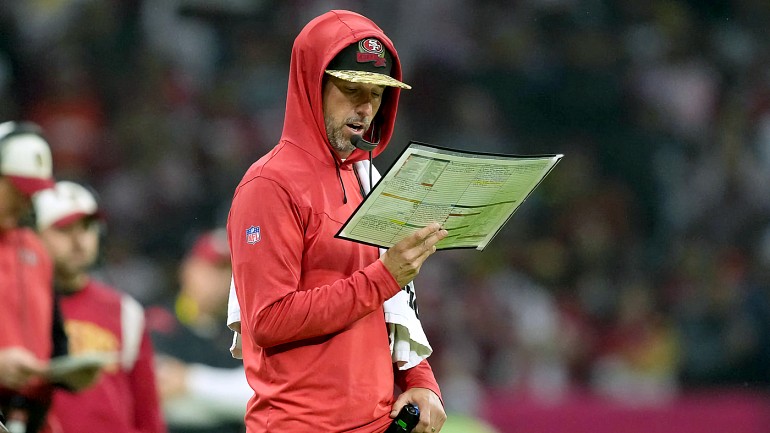 NFL Network will air two 49ers preseason games live in 2023
The NFL announced that two San Francisco 49ers exhibition games would be part of the 23 preseason games broadcast live on NFL Network in 2023. The first live broadcast will be the team's preseason opener against the Las Vegas Raiders at Allegiant Stadium. Kickoff for that game is scheduled for 1:00 PM PT Sunday, August 13th. The second live broadcast will be the 49ers' preseason finale against the Los Angeles Chargers at Levi's Stadium. That match is scheduled for 7:00 PM PT on Friday, August 25th. It's worth noting that both games are the second leg of double-headers. This means that non-Bay Area fans may miss the early parts of these games while waiting for the end of the previous matchups. On August 13th, it will be a 10:00 am PT matchup between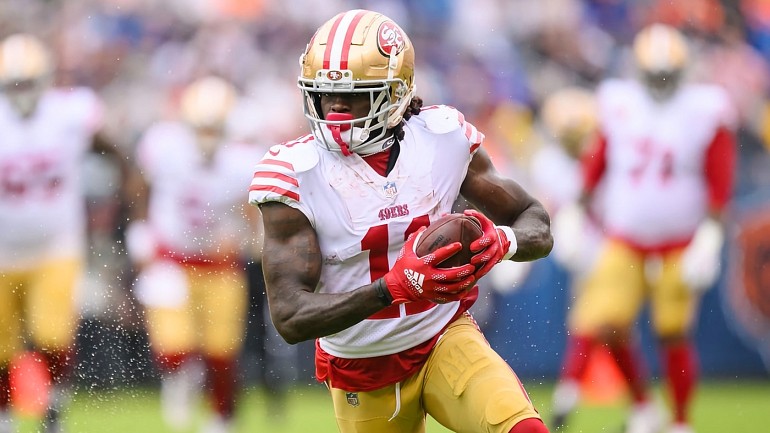 Kyle Juszczyk: 49ers WR Brandon Aiyuk 'just looks different than everyone else on the field'
Anything less than topping his 78-catch, 1,015-yard, eight-touchdown performance from last season could disappoint San Francisco 49ers wide receiver Brandon Aiyuk. All were career highs, and the fourth-grader expects more of himself in 2023. "I'm leaving," Aiyuk declared last week. "That's it… We all know it's football. Nothing is ever guaranteed, but just getting a better understanding of my life as a person, and then as a football player, kind of putting those things together and then just seek to be better." If Aiyuk "starts" during the upcoming season, it creates an interesting predicament for the organization. When