Benjamin Watson, former tight end for the New England Patriots, released a new book this week that he hopes offers a "vision" for pro-life advocates in a "post Roe era" to expand the cause beyond politics and "focus on restoration of our society and for people who have not had opportunities who are more vulnerable to abortion."
Watson said that while his book, called "The New Fight for Life Roe, Race, and a Pro-Life Commitment to Justice," dealing with "heavy" and "emotional" issues, he wanted to encourage pro-life advocates "who are on the sidelines to get in the game and encourage those in the game to continue," a year after the Supreme Court overturned Roe v .Wade.
"My hope in the book was to encourage pro-lifers to get back into the fight, to continue doing things the way they do, but also to broaden our view of what might be a pro-life issue, which means it's helping people flourish as opposed to strict legislation," Watson said in an interview with Fox News Digital.
"Because legislation is important. Don't get me wrong, but serving and equipping people to live healthy and full lives is also important," he said.
KAMALA HARRIS CLAIMS HER 'GOD DATER'S FRIENDS' BASE COLLEGE CHOICES ON STATE ABORTION LAWS
Watson, who played 15 seasons in the NFL, now serves as VP of strategic relations with the Human Coalition, one of the largest pro-life and pro-woman organizations in the country.
"We're a year removed from the Dobbs case … when Roe was overturned. And for me, having been involved in pro-life advocacy in various capacities, it was a time of celebration." Watson said.
"But there was also a sense of … anxiety a little bit because I wondered, 'is the pro-life movement, are we ready for what that means?' And what does that mean, like what's next? What does pro-life advocacy look like in a post-Roe era?" he said.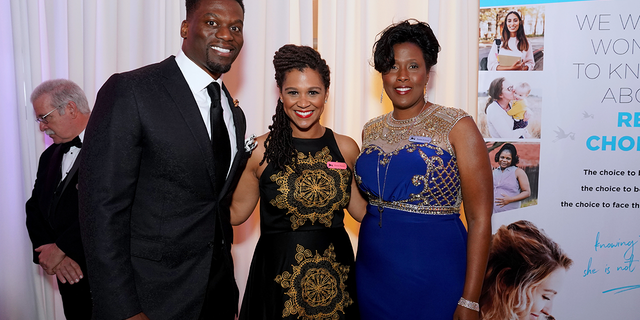 COMPANY OFFERS 'BABY BONUS' TO EMPLOYEES IN APPLICATION TO FIGHT 'ANTI-FAMILY' PUSH AGAINST ABORTION
"What we've obviously seen over the last few months is that it's a state-by-state patchwork of legislation," Watson said, referring to the 15 states that have installed some form of abortion restriction since Dobbs v. Whole Women's Heath Supreme Court ruling last summer that gave the state the authority to legislate on abortion access.
"You see different states doing different things. You see abortion tourism, where people travel, you also see a reduction in abortion, but also an increase in abortion in states where it is legal," Watson continued.
"And so my hope in writing the book was just to create the vision of what this new fight for life looks like, because I think it looks different than the old one," he said.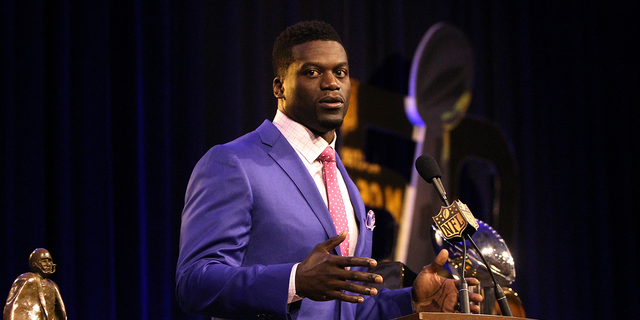 HOUSE DEMS WILL USE RARE PROCEDURAL MANEUVER TO FORCE REPUBLICANS TO VOTE ON ABORTION RIGHTS
"I think that you know, those who spoke before did a tremendous job and they still do in the pregnancy resource centers, in legislation, churches, individuals, but at this point the focus has to be on justice. , there must be a focus on recovery for our local communities and for people who have not had opportunities, who are more vulnerable to abortion."
Watson said his goal is to make abortion "unthinkable and unnecessary," and one aspect of achieving that is addressing a statistic his organization found that 76% of women say they would prefer to become parents their child if their circumstances are different.
"At this point in this new fight for life, we must engage the 76%."
"We need to engage with what these issues are. And when you ask them what they are, they're clear that you know the role of the father, which is always important," he said. "But also… it's inadequate housing or not reliable. housing. It can be something educational. It can be the fact that you know I have a salary, but it's not a salary that can be paid. All the Those kinds of things are circumstances that I think we can address," he said.
CLICK HERE TO GET THE FOX NEWS APP
"Life has value. And I see any kind of attack on human dignity as an attack on our creator. And as long as I breathe this air, my hope is to be an advocate," Watson said of her work.
"There's a lot of things that are important and I'm involved in a lot of different things. But you see sometimes how the Lord, you know, gives you different opportunities to talk about certain things to be involved in certain thing. And you just try to be true with it. And that's what I do," he said.