In 1992, the first U.S. men's Olympic basketball team — now commonly known as the "Dream Team" — went to Barcelona and dominated en route to a gold medal.
The dazzling display would reverberate through the decades to inspire a generation of hoops hopefuls, and not just Americans.
At the time, Dirk Nowitzki (Germany) was 14, Pau Gasol (Spain) was 12, and Tony Parker (France) was 11. The three Europeans cumulatively appeared on 20 All-Star rosters and won seven NBA championships. This year, all three will be inducted into the Naismith Memorial Basketball Hall of Fame.
"Tony Parker, a young kid growing up in France, otherwise probably would have gone on to play professional football," NBA Deputy Commissioner Mark Tatum told Front Office Sports. "But because he saw Michael Jordan play basketball, it inspired him and he decided to bounce a ball instead of kicking a ball."
This season's MVP is from Cameroon, the Finals MVP is from Serbia and the must-see, once-in-a-generation talent to be selected first overall in Thursday's NBA Draft is from France. The NBA is enjoying its biggest international moment since the process of conquering the world began in earnest that summer of 1992.
Former NBA commissioner David Stern knew there was room in the global market for the league, and his successor Adam Silver has broadened that horizon and expanded the game globally by making the league accessible—both via media and live—as well as sponsoring youth programs.
Soccer may be the world's game, but basketball seems set to challenge its supremacy.
"Basketball is truly a global game." says NBA Director of International Basketball Development Troy Justice. "It's borderless, everybody has access now. If you want to be a part of it, we want you to engage with the NBA and be a part of it."
International entry
When the Dream Team made history, 21 international players from 18 countries were on NBA rosters. At the opening of this season there was a record 120 players from 41 nations.
And the leap in quantity is more than matched by the leap in quality.
In 1994, Hakeem Olajuwan (Nigeria) became the first international NBA MVP. Steve Nash (Canada) came next, winning two in a row in 2005 and 2006, followed by Nowitzki in 2007.
"[Nowitzki] redefined the ability for a 7-footer to be a shooting guard and to play multiple positions as we move into the positionless era of basketball," says Justice. "If you look at the last five years and the MVPs we've had, they all approach the game as bigs with superior skill sets."
The last five MVPs — Giannis Antetokounmpo (Greece, 2019-2020), Nikola Jokic (Serbia, 2021-2022) and Joel Embiid (Cameroon, 2023) — all fit that mold.
Those three, plus Luka Doncic (Slovenia) and Lauri Markkanen (Finland), were all starters at this season's All-Star Game – and filling out rosters were Shai Gilgeous-Alexander (Canada), Domantas Sabonis (Lithuania) and Pascal Siakam (Cameroon ).
Jokic and Jamal Murray (Canada) led the champion Denver Nuggets in points, each averaging a double-double during the Finals en route to the franchise's first NBA title. Jokic was named Finals MVP.
As basketball has naturally moved away from physicality to a faster, more offensive mindset, international players have generally benefited greatly – it's a style they've generally grown up playing.
"I think it's the evolution of the game of basketball itself. Faster pace, a lot more shooting, a lot of emphasis on offensive plays," said George Aivazoglou, the NBA's head of fan engagement and DTC for Europe and the Middle East. "Some of these players , coming from these markets, have the physical and technical skills and talent to really stand out."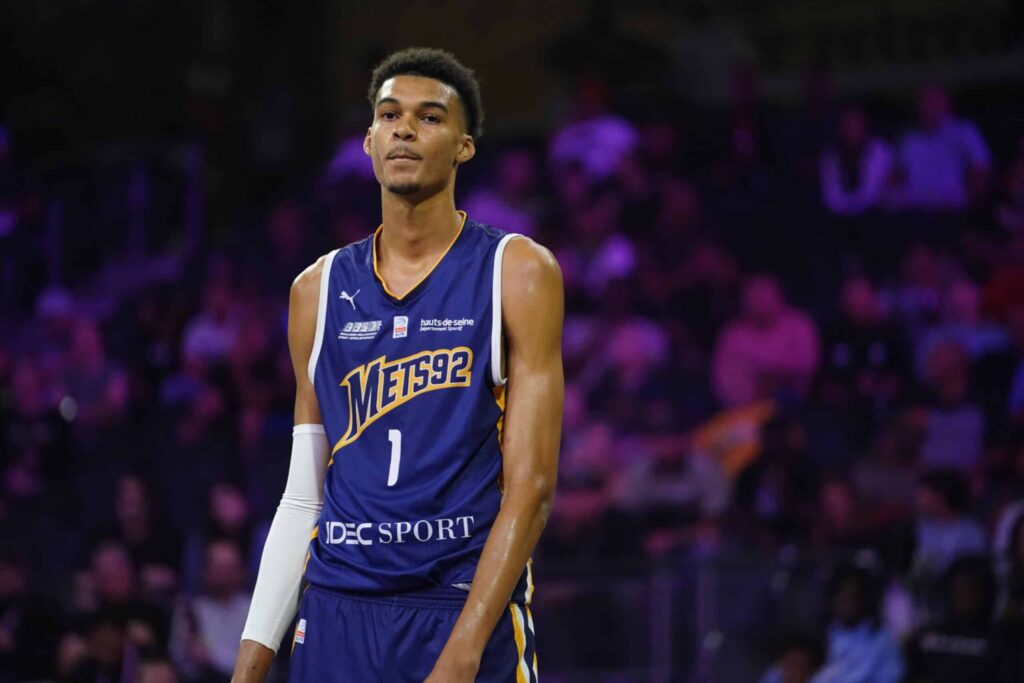 The French unicorn
A little over a week after the Nuggets title, the San Antonio Spurs will likely draft the most hyped NBA prospect ever not named LeBron James — and he's from France.
Victor Wembanyama – a generational unicorn – will soon join the Texas team, whose title-winning team was characterized by a UN of non-American talent, including Argentine star Manu Ginobili (who arguably patented the now ubiquitous Euro step) and Frenchman Parker.
Like James, Wembanyama has already become a folk legend without playing a single NBA minute.
His recorded height varies anywhere from 7'2″ to 7'9″. His ability to play as a guard at that height has made his highlights must-watch content — making him the eighth-most-watched player across NBA social media this season with 350 million views. The league even streamed all his matches in France's LNB Betclic ELITE league for free this season.
"What has happened a lot more over the past year is that the players themselves are becoming brands," says Aivazoglou. "I expect his impact on the game of basketball, the NBA and fandom in France to be significant."
Wembanyama is helping lead a moment for basketball in his home country that included regular NBA play in Paris and culminates with an Olympics there in 2024. French prospects Bilal Coulibaly and Rayan Rupert could also be drafted in the first round Thursday.
A total of 24 international players, including those who played in American leagues or colleges, have declared for Thursday's draft, which will represent only a slight decrease from recent years, including 2016, when a record 28 international players were selected.
Since 2013, when the Milwaukee Bucks selected Antetokounmpo, 154 international players have been drafted. Wembanyama is set to become the 14th international to be drafted first overall, after Paolo Banchero (Italy) received the honor last year; Olajuwan, of course, set a precedent in 1984.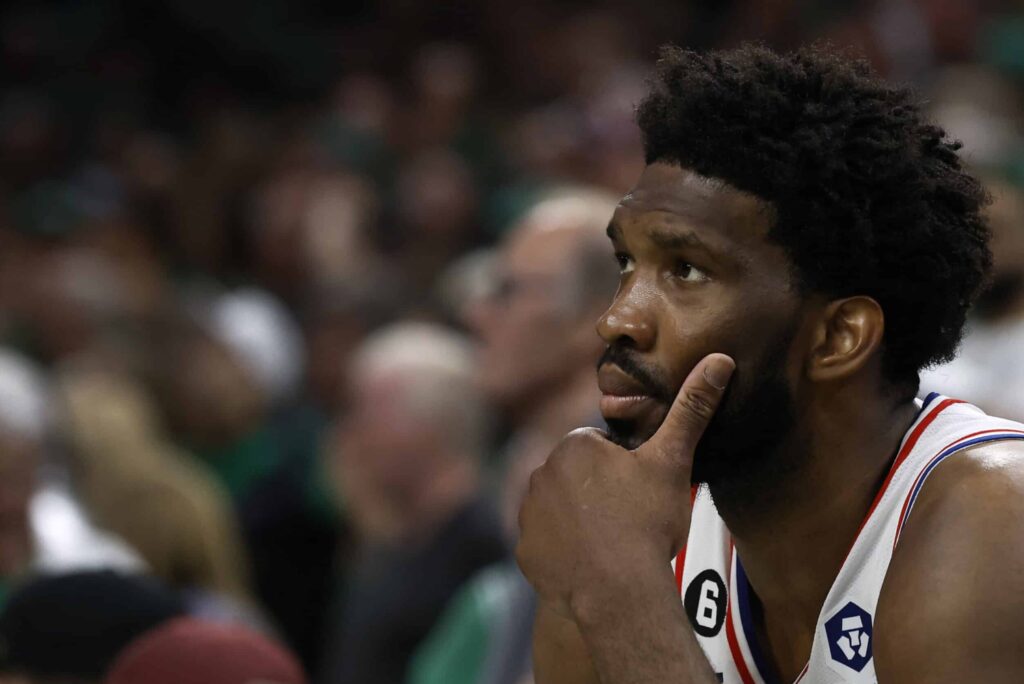 The ever-expanding universe
The league has played over 200 games in more than 20 countries outside of the United States and Canada since 1978. In addition to France, there was a regular season game in Mexico plus preseason contests in Japan and the United Arab Emirates during the 2022–23 campaign.
Aside from live games, the league has consistently increased its global reach across media this season: NBA programming was broadcast and streamed to fans in 214 countries and territories in 60 languages ​​— and the league notes that 70% of its followers on social media is outside the OS
"There's a huge demand for live premium sports content, and that's what we are," says Tatum. "The NBA, I think, is unmatched in terms of our reach and our ability to attract fans under the NBA brand around the world."
The latest international heroics represent another link in a chain of inspiration from the Dream Team to Nowitzki to Jokic and now Wembanyama. The stars of tomorrow are constantly surrounded by basketball, fueling their drive to reach the pros.
"The interesting thing about them is that they have an advantage because they've been inspired in a different way their whole lives because they have access to basketball on cell phones and computers and iPads," Justice says.
With offices in 17 countries around the world, the NBA welcomes the global takeover, ultimately creating "a predictable path" to the league for top-level talent, as Tatum puts it.
"We are partners with everyone who is a basketball stakeholder in the world," says Justice. To that end, the NBA collaborates with the International Basketball Federation (FIBA) as well as many of the professional leagues in Europe to identify and develop talent.
The league also implements programs that encourage basketball from a young age, including Jr. NBA, NBA Basketball School, NBA Academy and Basketball Without Borders, which has produced NBA players Deandre Ayton (Bahamas), Rui Hachimura (Japan), Jonas Valanciunas (Lithuania), and Murray.
But the one region where the league has had the most direct impact is Africa, a longtime source of NBA talent that produced the first international MVP and added another this season with Embiid, a BWB candidate, along with compatriot and NBA champion Siakam.
The league went a step further and launched the Basketball Africa League with FIBA ​​in 2021.
"The level of African talent in the NBA is at an all-time high and we truly believe we are just scratching the surface in terms of talent identification and development," BAL president Amadou Gallo Fall told FOS. "[BAL] provides a platform for top African players to compete in a professional league without having to leave the continent, showcase their talent on a global stage, unlock future opportunities and inspire more young boys and girls across the continent to play the game."
The NBA's success in Africa and elsewhere lends credence to the idea that basketball is a global game and that 1992 was no publicity stunt. With the Dream Team, the NBA conquered the world – and now the world is returning.