If there is such a thing as a quiet period on the NBA calendar, late July might be it. As the dust settles after free agency and the NBA Summer League, this is the time when managers, fans and media alike can take a brief pause to reflect on the work that has been done thus far.
In the Mavericks' case, that means addressing issues that were obvious to everyone who watched team last season. We've covered them in detail here on StrongSide: adding size to help deal with glaring rebound defects and surrounding Luka Doncic with a elite defender(s) for the first time in his Mavericks tenure.
Did they take care of all that?
I love the Grant Williams signature. As a high-IQ stretch big, the 24-year-old brings much-needed toughness and a defensive mindset. Williams will fill the void left by the departure of Dorian Finney-Smith as the ultimate role player, one who isn't afraid to take a big shot in crunch time. But he is more adept at defending opposing big and stronger wings than Finney-Smith was. That should relieve the heavy load of Maxi Kleber and ensure that he stays healthy to close games next to him on the floor.
But while Williams will undoubtedly provide defensive assistance, he falls short of being an elite, game-changing defender. (Matisse Thybulle was the closest the Mavs came to acquiring one, but Portland matched their qualifying offer.) Looking closely at the revamped Mavericks' rotation, it becomes clear that only three of the top nine players currently stand out as above-average defenders: Williams, Kleber and Josh Green.
And as a 6-foot-6 power forward, Williams may inadvertently contribute to Dallas' size and rebounding problems rather than help solve them. The same goes for two other key offseason additions: Seth Curry, who joins the ranks of small guards along with Irving, Jaden Hardy and Tim Hardaway Jr.; and Richaun Holmes, an undersized center at 6-foot-10.
So you can see why the front office will continue its efforts to add talent from outside the organization before training camp opens in September. But that doesn't mean the current list is hopeless. Far from. As it stands now, the solution to the team's pressing need for size and length (and the eventual possibility of the Mavericks' first All-Defense selection in more than a decade) comes from two rookies that, to my surprise, the team selected and kept in the June NBA Draft.
Dereck Lively II, a mobile 7-foot-1 big with a 7-foot-7 wingspan, and Olivier-Maxence Prosper, an energetic 6-foot-8 wing with a 7-1 wingspan, are intriguing enough to make you wonder if they could be the answers to all the questions plaguing this team. The Mavericks only increased those expectations by openly comparing Lively to Tyson Chandlera former Defensive Player of the Year winner, and Progress to Marcus Smartanother recipient of the prestigious trophy named after Hakeem Olajuwon.
So could the rookies provide what the team lacks? And if so, how soon?
I started pondering these questions — and started crunching numbers — right after the Mavericks made their draft picks. (In Lively's case, that process actually began before the draft, when he was part of my pre-draft analysis comparing certain candidates' college numbers to current NBA defensive prowess.) Focusing on stats that highlight exceptional defensive ability and athleticism—such as blocks per 36 minutes, steals and 5 years of offensive rebounds of his AA data. These metrics don't provide a complete measure of defensive prowess, but they still serve as a valuable indicator because the standout players tend to shine through.
The other key focus was how these numbers translate from college to the NBA and what happens when we add other data points, like recent summer league play.
To answer all of this, I ran several multiple linear regression models using NBA, NCAA, and Summer League data.
Without diving too deep into geeky statistical talk, I found that past performance serves as a reliable predictor of stats that reflect athleticism and explosiveness, such as blocks, steals and rebounds. This is not so much the case for scoring, shooting percentages, minutes and other role-dependent statistics. (The Summer League data further reinforces the NCAA data, rather than contradicting it.) In the case of the Mavericks rookies, it helps to see signs of the potential greatness the team sees in them.
Let's start with Lively, whose path to success feels more straightforward. With his agility and mobility, he should excel as a disruptive rim protector while also being a vertical lob threat on the other end.
There is no doubting the athleticism of former Duke Blue Devils; he had several standout plays in Summer League, from alley-oop lobs and putback dunks to blocks. The data backs it up too. During Lively's one year at Duke, his blocking and offensive rebounding rates were above average, even compared to other elite college basketball rim protectors we've seen in recent seasons.
Lively only recorded three blocked shots in five Summer League games, but I'll cite the bigger, more positive NCAA sample here. He also disrupted several others at the rim and showed off his elite athleticism and motor skills by collecting 16 offensive boards in 117 minutes (4.9 per 36 minutes).
He is comfortable switching on the perimeter, has the physical tools to defend in different types of coverages and is a good communicator. In attack, he showed good hands and catch radius on lobs. He is a quick decision maker and a good passer out of the short roll. There is a lot to like here.
But he also gets bullied under the rim and on the defensive glass and is very raw offensively, as exemplified by the lowest usage rate during his college tenure of any player in my study. Then there are the problems that come with most 19-year-old big men: he struggled fouling and at the free throw line, and he didn't make a shot beyond seven feet in Summer League. He will need time to develop both his game and his body, so I don't see him breaking 20 minutes per game. game in his rookie year. Which is fine, only a few of the big ones in my analysis did. (Though our own Austin Ngaruiya might have a thing or two to say about all this.)
I wouldn't go so far as to declare him the next Tyson Chandler just yet, but Lively seems to have one great attitude and his development during his freshman season showed he's a quick learner, so I don't think he'll be the next Willie Cauley-Stein either – his closest NCAA statistical comparison.
Prosper, better known as O-Max, was much more challenging to evaluate. By that I don't mean his upside as a solid starter, but rather someone who will become an all-defense caliber player. It's a very steep climb to become a bigger Marcus Smart (Mavs assistant Jared Dudley's description) or OG Anunoby (the most popular MFFL comparison in my short poll). Based on what the data and film tell me, I don't think Prosper will be to disturbing as a defender.
I say this because of his collegiate defensive stats – or lack thereof. Through his three collegiate seasons at Clemson and Marquette, Prosper managed just 12 blocks in nearly 2,000 minutes of play, a shockingly low number considering his size and wingspan. In comparison to the other players I evaluated, his block rate was notably the lowest. Also, his steal rate didn't stand out compared to players we see in all defense discussions.
Prosper's Summer League performance did not support his below-average NCAA-based projections in my model. Instead, it was more of the same as he managed to record just one block and four steals in five games in Las Vegas. I didn't witness any defensive athletic plays that would jump off the charts like I did with Lively.
On the back end, the Montreal native plays hard all the time, shows great effort navigating around screens and can switch from one to four because of his size and length. He is physical and can move his feet well, although I wouldn't categorize him as having lateral quickness or agility. He has the rare combination of playing with high energy yet under control, so what he lacks in ceiling he will make up for as a reliable defender with a high floor.
Surprisingly, O-Max's standout moments came on the offensive end, where he showed the ability to attack downhill and finish drives in both directions, even when defended by a competent defender like fellow rookie Jerrace Walker, the eighth overall pick of the Indiana Pacers. He showed even more juice by finishing a coast-to-coast drive with a dunk against the Hawks and punishing a smaller defender on a post-up against the Pacers. Prosper also made a few nice passes out of the pick-and-roll, a good sign considering his collegiate assist rate was another problem area (Prosper ranked at the very bottom of my comparison list).
Prosper will need to continue to develop as a spot-up shooter to earn meaningful rotation minutes next season. He made just four of his 17 threes in Summer League, and in his final collegiate season he converted at a 34 percent rate. The good news is that my models indicate that NCAA and Summer League three-point volume is a more reliable predictor than three-point accuracy, and Prosper didn't hesitate to keep shooting even after missing initial attempts. If Prosper's shooting eventually pans out, he has the potential to be a versatile two-way player, which is an exciting prospect for Mavericks fans accustomed to seeing specialist role players with limited skill sets.
Contrary to most predictions, the Mavericks' front office made a bold move by investing in two young prospects during the June draft. A team seemingly bereft of young talent just a year ago now has four exciting players 22 or younger in Lively, Prosper, Green and Hardy.
Perhaps the latest level of parity in the NBA – and the NBA's new collective bargaining agreement, as the commissioner Adam Silver confirmed was designed to maintain that — leading Mavericks decision-makers to take a long-term approach to team building while remaining optimistic they can be competitive in the short term thanks to the star pairing of Doncic and Irving.
But in the bigger picture, the two rookies could go a long way toward determining whether Dallas grows into a serious contender. Just because today's team isn't the biggest, longest or most defensively strong doesn't mean tomorrow's can't be.
Author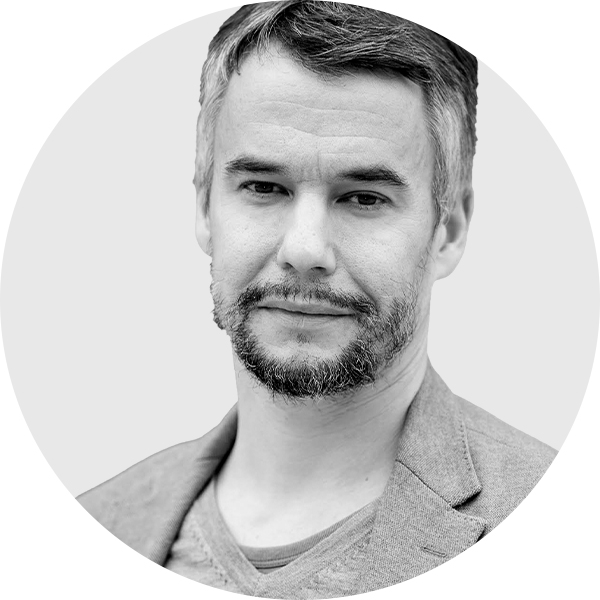 Franko outlet
See profile


Iztok Franko covers Mavericks for StrongSide. He is an analyst who uncovers stories hidden in NBA data and basketball…